If you are looking for an electrician in Bromley, who is able to cater for all types of enquiry from changing a light fitting through to a complete re-wire, then please consider us here at Command Electrical Ltd. As a team, we have over half a century's worth of experience working as electricians in Bromley, and we make sure we keep fully abreast of all the new technologies as they appear on the market. We're based in Bromley but are quite happy to travel throughout Kent, London and Surrey and even further afield if necessary – just call us to find out.
No job is either too big or too small for us, we maintain the same high standards no matter what you task us to do and our service is always completely bespoke to your needs.
Rewiring
We have a vast amount of experience in this area, having completed re-wires at hundreds of properties n Bromley and the surrounding areas. As we are an NICEIC Approved Contractor you can be confident of first class electrical work that complies to all regulations as well as the reassurance that all of our work is fully guaranteed.
LED Lighting
At Command Electrical, we will work closely with you to help produce unique, inviting and ambient spaces.
We can provide you with a full LED light installation service if you're based anywhere in Bromley pr further afield in London, Kent or Surrey. We advise customers to switch to LED lighting, as you will save £££s on your energy bills and maintenance costs as LED lamps and fittings last much longer than traditional incandescent bulbs.
Smoke / heat / carbon monoxide detection systems
We usually recommend that you fit these systems in your kitchen, hall, landings and boiler positions. All systems are mains powered and come with battery back-ups. We thoroughly recommend that you have such systems installed within your residence.
Security lighting
Protect yourself and what's valuable to you by installing security lighting. Most convicted burglars will likely admit they prefer to burgle houses where security lighting is not installed.
Garden or external lighting
External lighting for your garden, patio or any area outside of your house is a very typical installation these days. Engage with us and we can provide you with the perfect solution to your external lighting needs.
We'll help you plan and design an external lighting solution that's perfectly tailored to meet your specific needs, in tune with the way in which your garden is landscaped. We also have the knowledge to help make your installation safe and largely maintenance free.
As part of our services we will help you make your choice from the best external lighting products that are currently on the market. Talk us through what you are seeking to achieve, and we will help you to achieve it.
Our external lighting solutions include:
Security lighting
LED lighting in decking and flower bed areas
Surface and flush mounted LED wall lights
Power to water features and pumps
Remote switching devices
Power to summer houses, sheds, garages etc
External sockets
Whatever your external lighting expectations may be, we have both the skills and experience to bring them into reality. Don't forget that we are approved NICEIC qualified electricians based in Bromley, and that we're willing to work throughout London, Kent and Surrey.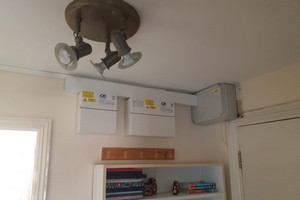 Routine maintenance
To keep your electrical installation in perfect working condition, we recommend that you have your lighting, emergency lighting and switch gear systems maintained on a regular basis. This will mean your business can operate safely, and you won't experience any downtime if your legal obligation to provide a safe environment for both your employees and your customers is not being fulfilled as it should.
If you are planning an upgrade or a completely new installation, then please feel free to contact us. We will do all we can to meet your specific needs, whatever they may be.
You can expect nothing but the best from us, including high standards of workmanship from experienced and knowledgeable electricians.
You can receive a free quotation from us just by ringing on 020 8777 5868 or contacting us via email at . We'll arrange a time that's convenient for you, and our quotation will come completely free of obligations.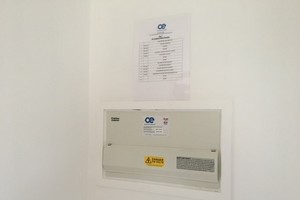 Periodic inspection and testing
As part of BS7671, you are required to have your electrical systems inspected and tested on a regular basis. This inspection includes a visual inspection of your installation to make certain it complies with all current regulations, and is up to the standards dictated by BS7671.
An inspection will also identify any areas that remain compliant, but nevertheless are very likely to fail in the not too distant future.
You will also need to have your electrical installations tested by the use of specialist testing equipment. These tests will ascertain whether the insulation and continuity of conductors, polarity and disconnection times are all as they should be.
If your inspection is successful, you will be issued the relevant NICEIC certificate. This serves as a legal document that declares that either your installation is currently satisfactory, or if any work is required to make it so.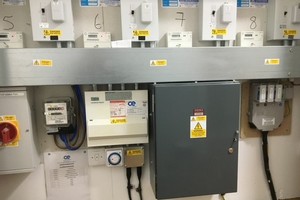 For a FREE, no obligation quotation, contact us now on 020 8777 5868 or email